Helping Hand Project
Helping Hand Project
Every year, Mueller teams up with the popular television show Texas Country Reporter to find a deserving non-profit organization in Texas to receive a free Mueller building. The first week of October, Mueller personnel from our corporate office and branch locations travel to the location of the winning non-profit and erect the building for their organization. Texas Country Reporter is on site during the build to film the build and capture the special moments such as the dedication ceremony, where the non-profit organization will receive the keys to their new building.
2021 Helping Hand Project Award Recipient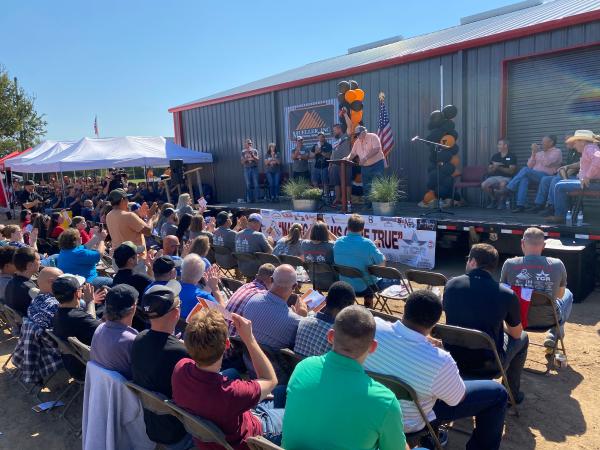 Servolution Network, Inc.
Servolution Network of Azle, Texas, builds an alliance between churches, businesses, governments, and others to provide solutions to meet the needs of the community. Their "Good Neighbors" program builds and revitalizes homes for those in need while their "Pay It Forward" program blesses those in the community with furniture, appliances, and other needed household items. The Mueller Dream Center will enable them to serve even more households in Azle and the surrounding area.
Watch the 2021 Helping Hand Project episode.
View our gallery of photos from our 2021 Helping Hand Project.
Helping Hand Project Award Recipients