Steel Building Accessories & Components
The basic structure of a Mueller steel building is made up of components. Mueller has intense quality control measures that provide consistency and durability in all of our steel products. Our top priority is quality products along with customer satisfaction. That is why all manufacturing for our steel buildings and metal roofing products is done in one of our three Texas manufacturing facilities. Explore all of our steel building components, such as beams, purlins and square tubing, and find out more about our wide range accessories, including trim for your building along with metal roll-up doors, walk doors, windows, insulation, skylights, vents and screws.
Structural Steel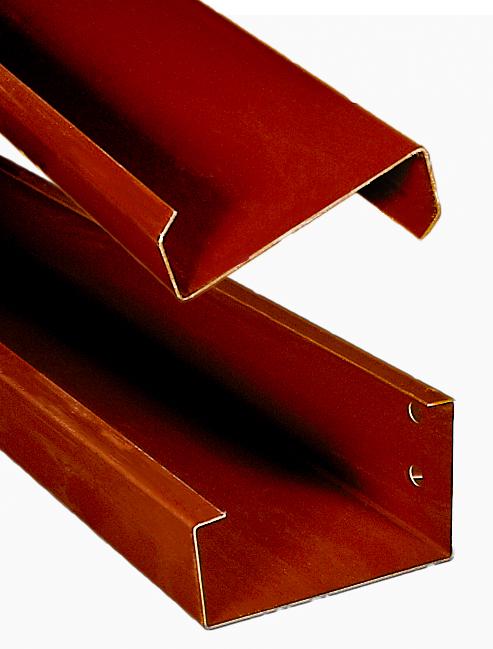 Purlins
The roof purlins provide a surface to which the roof panels can be attached. Mueller offers you a choice in run-to-length purlin: #1 spec material for engineered structures, and high strength material for weld-together projects. These two options help meet your specific needs while also giving you the luxury of specified lengths. #1 Engineered Structural Shapes with the Mueller Punch Pattern. (Custom punched patterns are available, please contact your Mueller sales representative)
Click here to view sizes available of our components and accessories.
Click here to view our components diagram.
Beams
A primary member, usually horizontal, that is subjected to bending loads. There are three types:
Endwall Columns These are found at either end of the building and are the primary support structures for the endwalls, and in some case the entire building. Depending on the width of the building, there may be several columns.
Endwall Rafters Like the endwall columns, they are found at either end of the building providing support for the roof.
Endwall Girts Endwall girts are placed along the endwall and bolted to the endwall columns. They provide extra support for the endwalls and are where you screw in the endwall panels.
Accessories